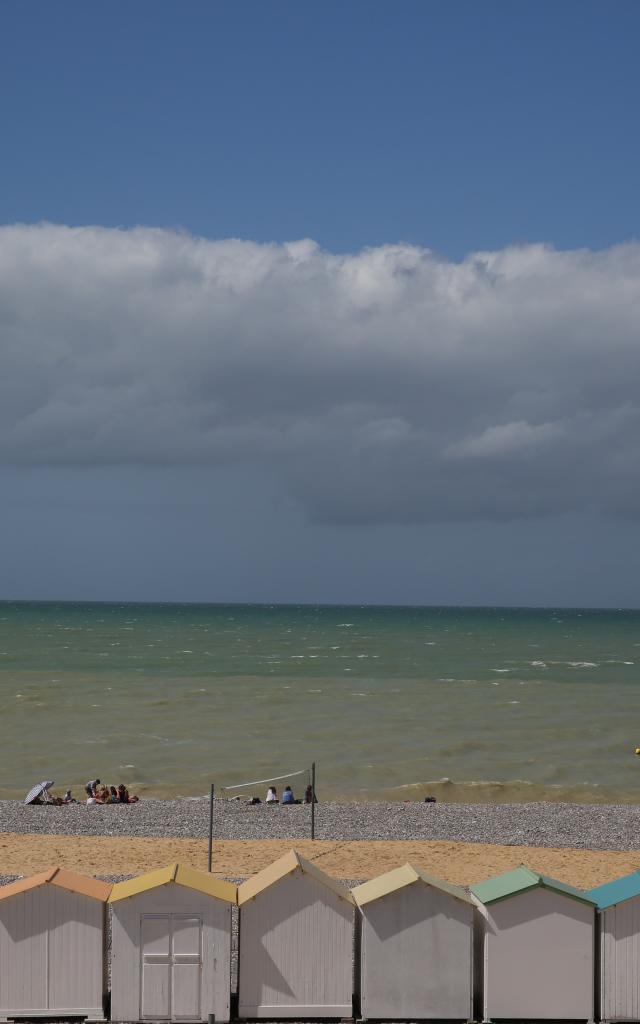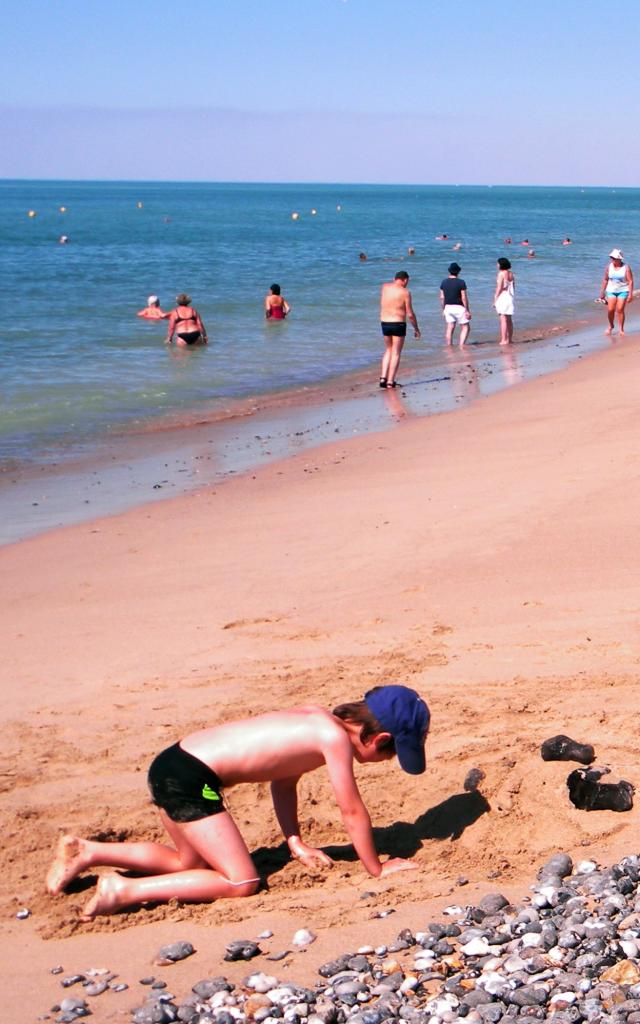 Between sea, salt meadows and valley
With its diversity of landscapes, Criel emphasizes the perfect blend of land and sea.
Bubble on Criel Beach
Peaceful and family-friendly, Criel beach and its colorful cabins ensure you a moment of relaxation. Breathe the sea air, hear the waves crashing on the pebbles and watch the children play.
Like a postcard, the cliffs stand out on either side of the beach. For the more gourmet, the restaurant terraces invite you to a moment of conviviality to share as a couple or as a family.
---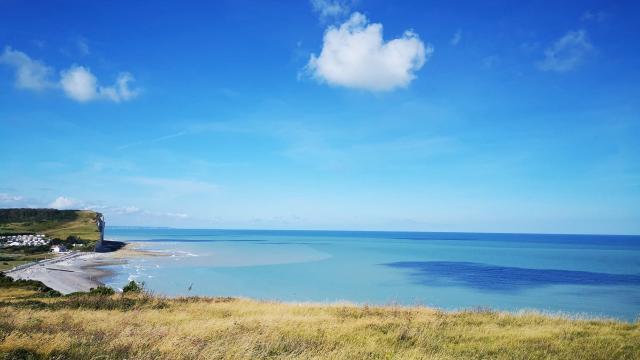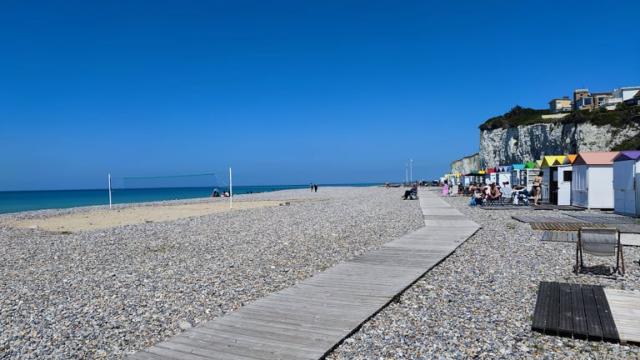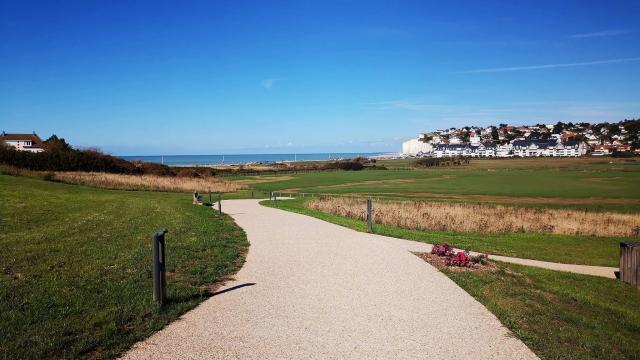 A 360 ° view
Change of scenery and escape
Near the beach, discover the salt meadows of Criel-sur-Mer. This wetland has been classified as a Natura 2000 area in order to safeguard and protect all of the biodiversity that has developed over the years. In addition to being a sensitive natural space, this area serves as a reservoir during major floods, thus preventing the entire city from being flooded in places.
By continuing your walk along the Chemin des Soupirs, you will find the starting point for many hikes, such as the GR 21, the Mont Jolibois and Sang-Roy loops.
At the mouth of the Yères Valley
Criel-sur-Mer is located at the mouth of the verdant Yères valley and from its beach to the town center, the Basse Vallée.
Crossed as a whole by the coastal river Yères, punctuated by wetlands and meadows, this valley is a true haven of nature. Fauna and flora find there a proven place of blooming with the presence of rare species. It is also a natural area popular with lovers of the great outdoors. The most observant will also notice that in the hollow of this unspoiled nature, some historical vestiges are hidden. Fishermen find their happiness along the Yères, this coastal river teeming with various fish species and along the fishing routes scattered throughout the villages of the valley.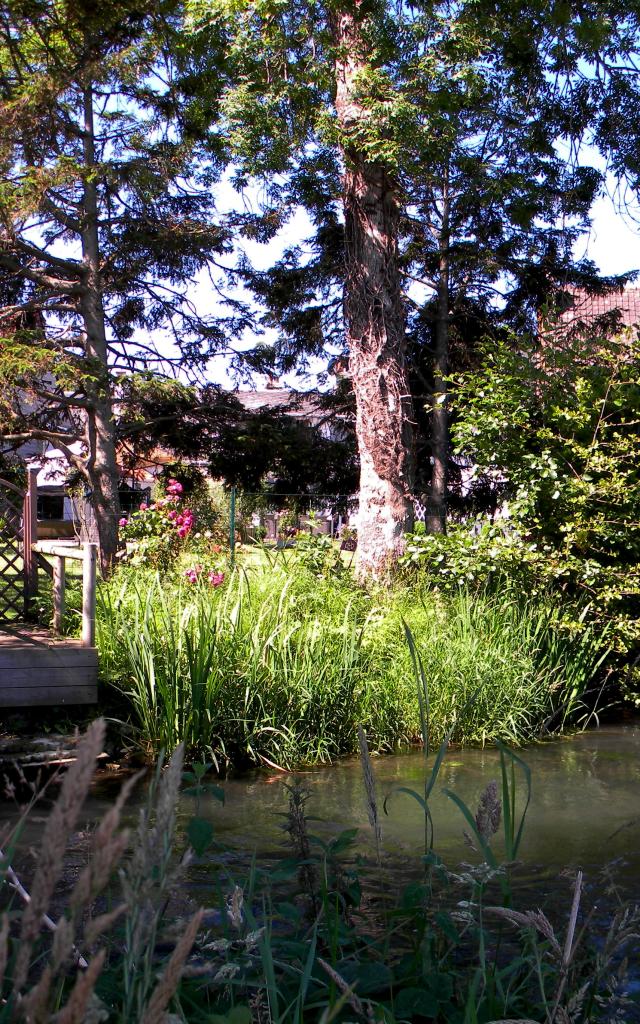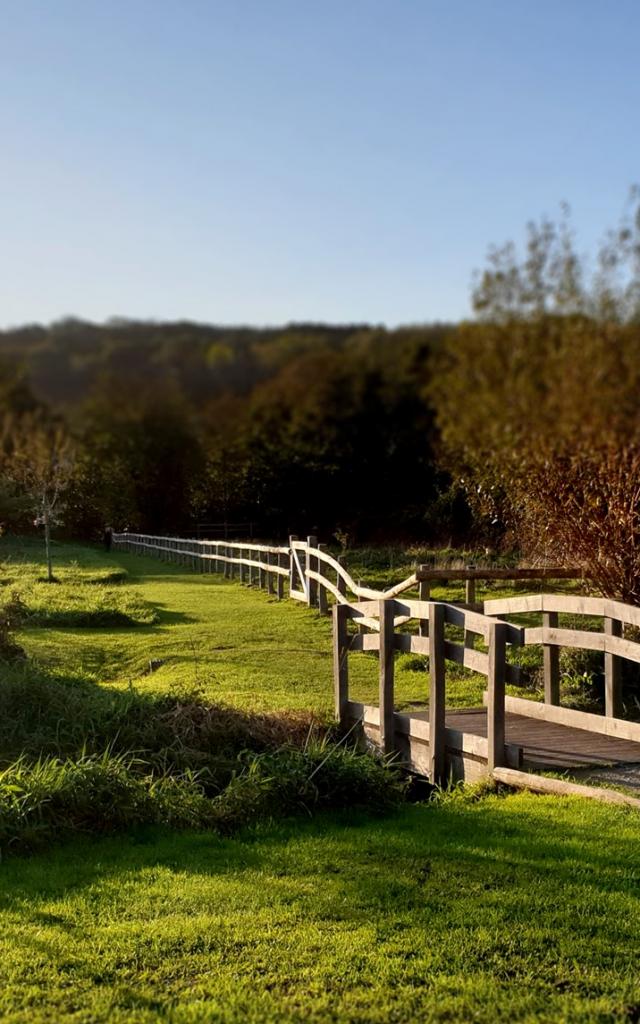 ---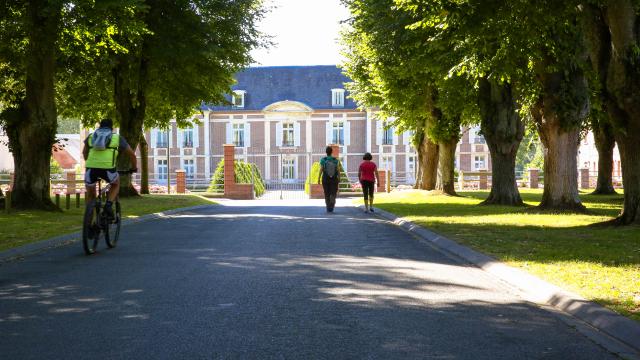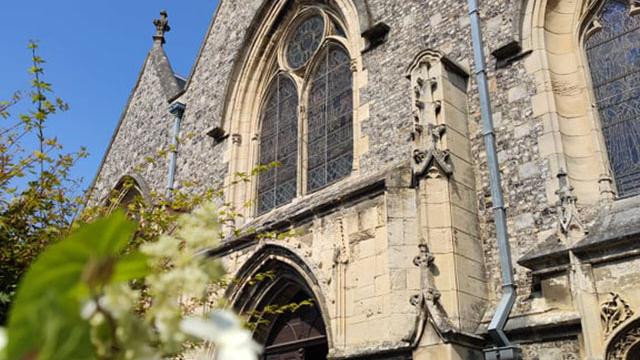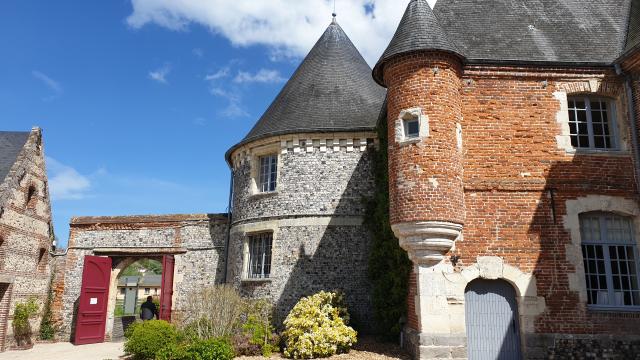 The historic heart
Going through the streets of the town center of Criel-sur-Mer, come and meet the Manoir de Briançon, a late 16th century building built in stone, bricks and flint, which once belonged to the Grande Mademoiselle (cousin of the King Louis XIV), who made it an orphanage and a school for girls.
Continue your walk towards the Saint-Aubin church. Listed as a historical monument since 1930, this church is remarkable for its exterior, in particular for its ax roof, typical of the Normandy region. Inside, discover its Gothic style and architectural elements.
Continue to the Château de Chantereine, a pretty 18th century building. Currently an accommodation center, this castle belonged to the Grimaldi's family of Monaco.
Share with us
your best memories
Stay at Criel
Whether you are passing through Criel-sur-Mer or Mesnil-Val or planning to stay there, discover our ideas for activities.