Château d'Eu
The château of Eu stands on the site of the old feudal fortress. The current building, started by Henri de Guise in 1578, was far from complete when Mademoiselle de Montpensier took possession of it in 1661. She stayed there often, pursued the construction work on the château and grounds, and built up a beautiful collection of paintings. The palace was used as a hospital during the French Revolution, before becoming the main senatorial residence for the city of Rouen under the Empire, when many of the estate's buildings were demolished. Louis-Philippe had it reworked from top to bottom by the architect Fontaine. It was once again stripped of its furnishings and works of art under the Empire, before being restored by the Count of Paris. This vast building of red brick features stone pilasters and a facade exceeding 90 metres in length. The chapel's beautiful stained-glass windows are modern creations by Chenavard and Paul Delaroche.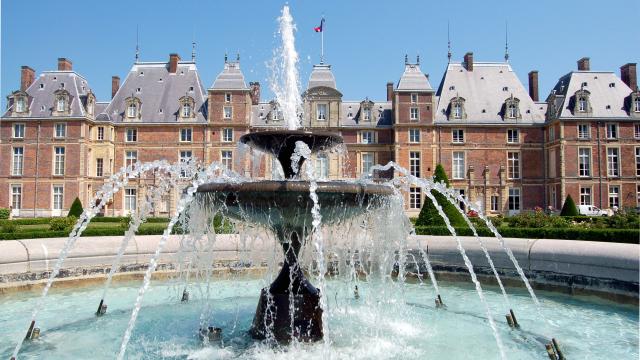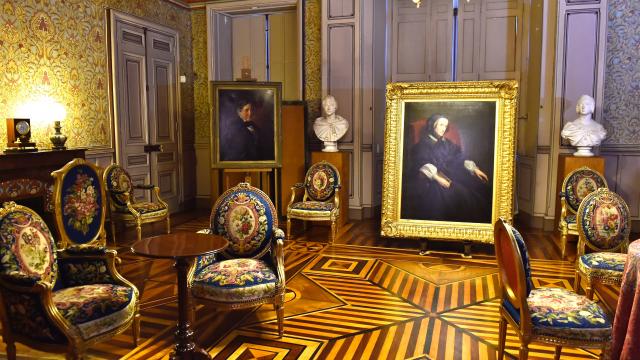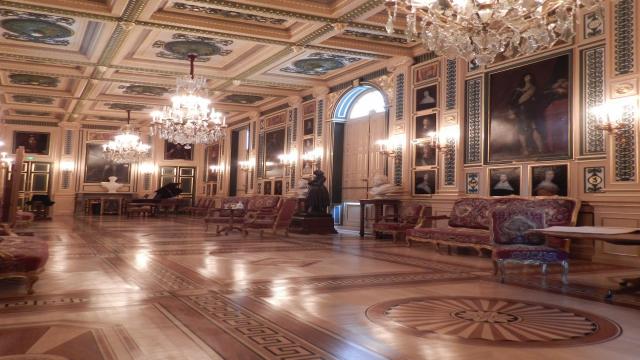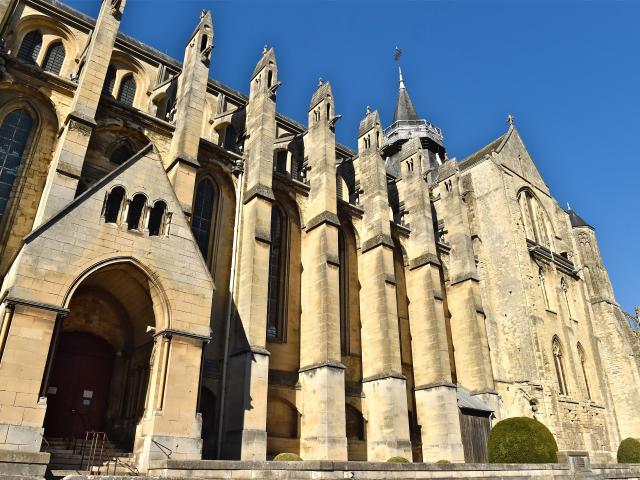 Notre Dame & Saint-Laurent Collegiate Church
Restored by Viollet-le-Duc, the Gothic collegiate church of Notre Dame & Saint Laurent was built between 1186 and 1190, but was significantly reworked during the 15th and 16th century. Before becoming a parish church, it belonged to an Augustinian abbey which had been founded in 1119. Saint Laurent, the archbishop of Dublin, died there in 1180 and later became the church's patron saint. A noteworthy feature is the main entrance with three doors. The beautiful vault above the middle door is supported by marble columns. The chancel rests on a three-tiered framework of buttresses decorated with railings, turrets and pinnacles featuring the most graceful sculptures. The windows are in Flamboyant Gothic style, with the exception of the large rose window at the North entrance which dates from the 12th century. The vault above the nave was rebuilt in 1839. In the chapel of the Virgin stands a wooden statue of Mary which is deemed by some to be the "masterpiece" of a member of the Anguier family. The other chapels house a whole host of artworks including some ancient tombstones and other, more recent pieces that were restored during the reign of Louis-Philippe.
Chapel of the old Jesuit school
The chapel of the former Jesuit school was once a Jesuit church founded by Catherine de Clèves. Built between 1622 and 1624, this building of brick and stone is an interesting architectural specimen from that period. It houses two magnificent cenotaphs, one dedicated to Catherine de Clèves, the other to her husband, Henri de Guise. The school itself is a beautiful 16th-century structure built of brick and stone.