A picturesque village
A veritable balcony overlooking the sea, the small village of Ault has the distinction of being perched on the heights of chalk cliffs.
The resort has seen its urban landscape shaped over the centuries, not only by its history but also by natural elements, between storms and assaults from the sea.
As you stroll through the streets of Ault, let yourself be carried away by the authentic charm of its Belle Epoque villas.

In the footsteps of Victor Hugo
As you travel through the city, follow this guided tour which traces the arrival of Victor Hugo and discover what prompted this illustrious French writer to describe Ault in his travel diaries.
---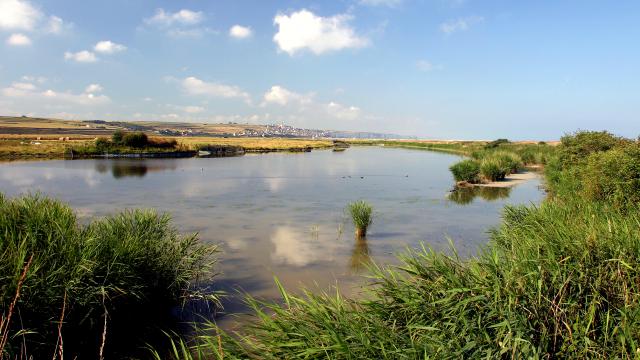 Full-scale
A preserved natural space
Dominate the sea from the cliffs or observe an astonishing flora and fauna in Le Hâble d'Ault. This wetland, swept by sea winds and filled with several expanses of water, make it a privileged space for nearly 300 species of animals to live together.
The Bois de Cise, bucolic charm
South of the Baie de Somme, between Ault and Mers-les-Bains, the Bois de Cise is the only natural wood in La Manche. A true pearl of greenery nestled in the hollow of the cliffs, walk the alleys and take the time to observe the Belle Epoque villas, nestled in the heart of the woods.
"Le Circuit des Villas de Jane Atché"
Go back to the days of the Belle Epoque, thanks to this visit which will reveal the secrets of the villas and their decorative details, such as the ceramics, which adorn their facades.


Share with us
your best memories
Stay in Ault
Whether you are passing through Ault and the Bois de Cise or planning to stay there, discover our ideas for activities.