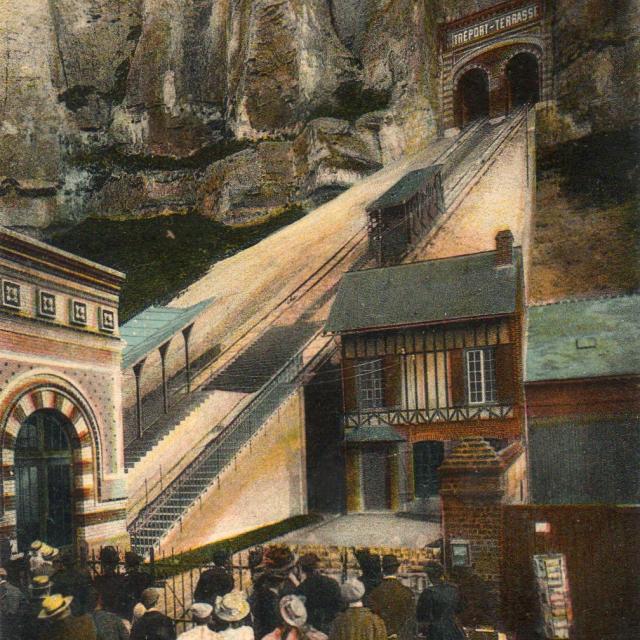 CONSTRUCTION OF THE FUNICULAR RAILWAY
The first funicular railway of Le Tréport opened on 1st July 1908 in the presence of the Count and Countess of Eu, Gaston d'Orléans and his wife, Isabelle. It was a huge success, carrying more than two thousand passengers who made the return trip during its first month of operation.
This amazing idea emerged with the realisation that the electric tramway line between Eu and Le Tréport could not be extended to serve the district of "Les Terrasses" because of the steep climb from Rue de la Commune de Paris.